Yoga offers numerous advantages, encompassing enhanced mobility and reduced stress, making it highly beneficial. But another excellent reason is that Yoga can improve your sex life. Yes, you heard it right.
Yoga helps people develop a sense of calmness, strength, stamina, agility, knowledge of their bodies, and the ability to remain in the present moment. it can greatly enhance sexual performance and confidence.
Regularly doing yoga for just one hour each day can improve and extend ejaculation and overall performance. Certain yoga positions, such as kegel exercises, can strengthen the pubococcygeal (PC) muscle in the pelvic floor. Developing control over this muscle can result in a firmer erection and increased endurance in bed.
Here we have some easy yoga poses that can help you get a harder erection and also improve your overall performance in bed and the thing is that you can do these poses at your comfort place.
Badda Konasana (Butterfly pose)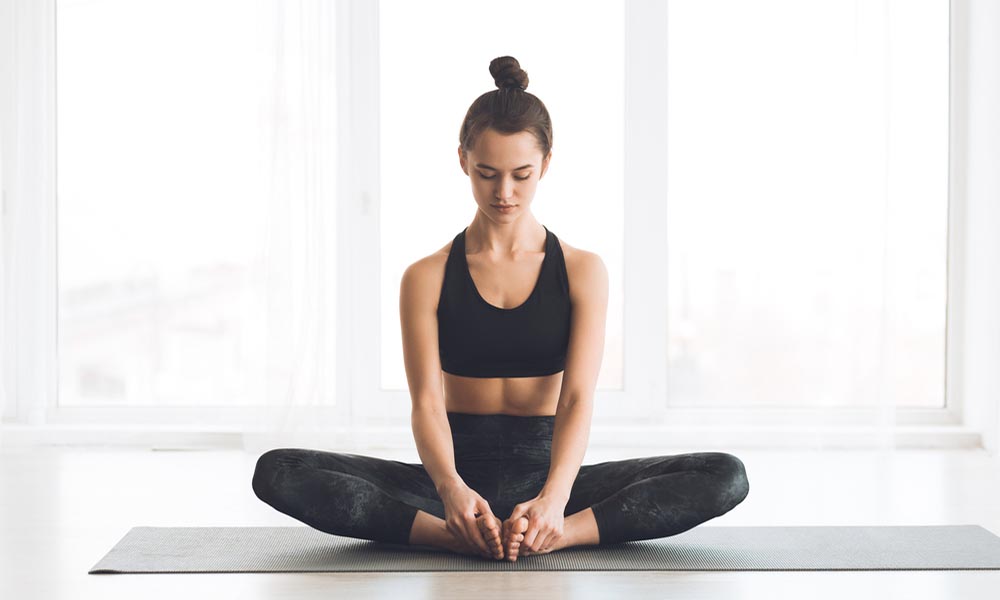 Baddha Konasana is an effective and best yoga pose for enhancing the health of the reproductive organs, as well as strengthening the core and enhancing posture. Additionally, it is a beneficial pose for opening the hips and stretching the inner thigh muscles.
To perform this yoga pose,
Sit with your spine upright and your legs spread out.

Fold the legs so that one foot touches the other. Hold them with your hands.

Slowly move both things and knees downward.

Flap the legs up and down

Keep your breathing normal.
Bhujangasana (Cobra Pose)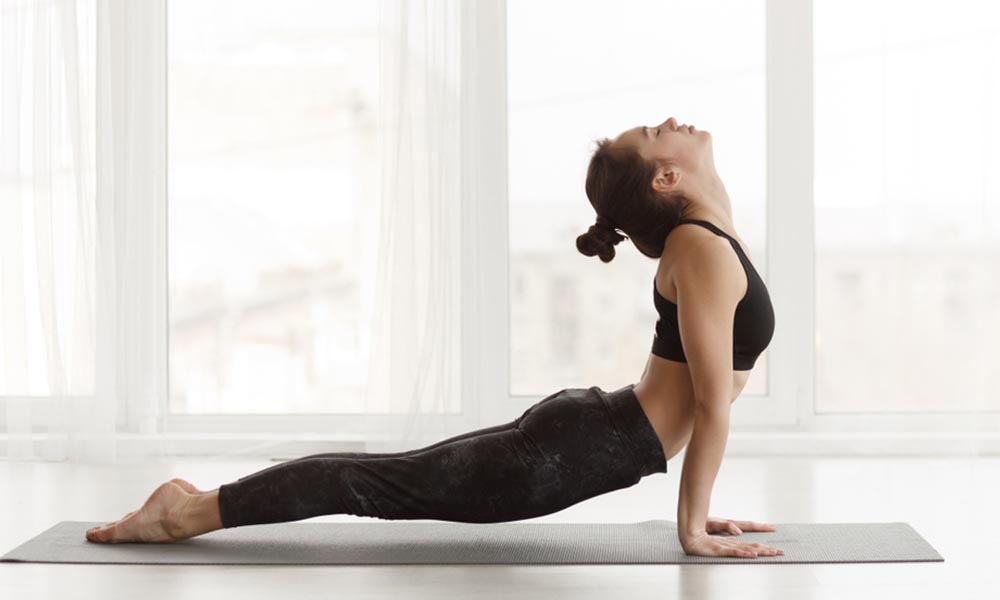 Bhujangasana is a highly effective beat yoga pose for strengthening the spine and core. It can help improve core strength and pelvic control for enhanced sexual performance.
To perform this yoga pose,
Start on the belly.

Bring the hand flat to the ground under the shoulders.

Using the back muscle and the core, lift up.

Hold the pose for 30-120 seconds.
Setu Bandhasana (Bridge pose)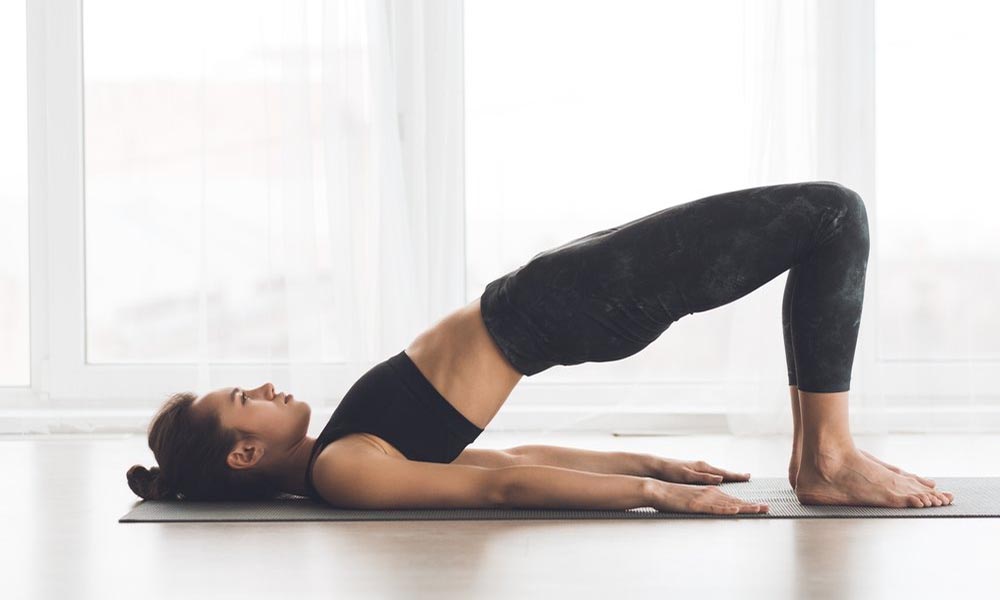 Setu Bandhasana is one of the most important best yoga poses for long-lasting in bed that strengthens the pelvic floor helps in reducing pain during sex and activates the body & mind. This pose opens up the chest and upper back, increasing circulation and respiration.
To perform this yoga pose,
Lie down & place your feet 10 to 12 inches away from your hips.

Keep your arms by your sides & palms downward.

Gently lift your lower, middle, and upper back.

Maintain position for 30 to 60 seconds, taking deep breaths.

Exhale & gently return to the starting position.
Dhanurasana (Bow Pose)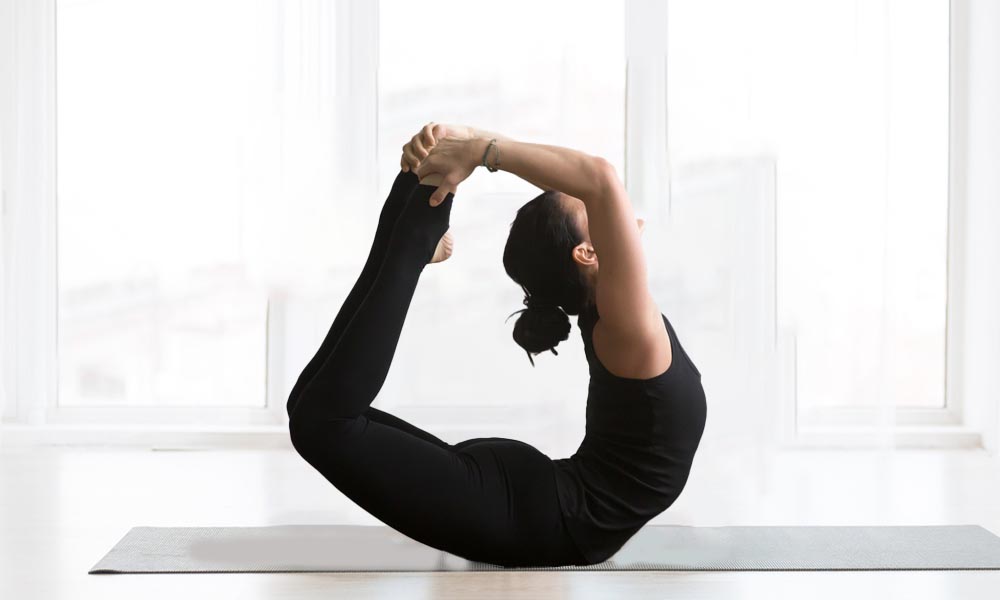 Dhanurasana is a very beneficial yoga pose for males for increasing sperm counts. and also great for your back, abdominal, arms, and thigh muscles. Doing this yoga improves blood circulation and brings overall improvement in sperm count. Males should do this yoga to increase sperm count and maintain a healthy lifestyle.
To perform this yoga pose,
Lie down on a yoga mat flat on your stomach.

Take a deep breath and slowly bend your leg backward.

Raise your arms backward to hold your ankles such that the weight of your body falls on your torso.

Hold this pose for about 20 seconds before returning to the starting position.

Repeat this pose 4-5 times.
Mandukasana (Frog Pose)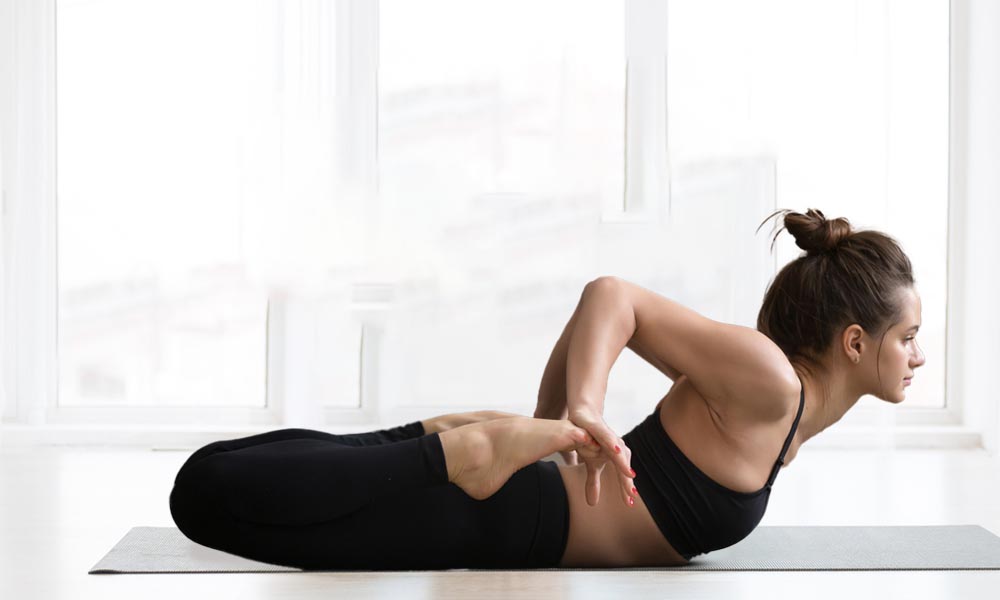 Mandukasana opens the inner thighs, and inner groin, and creates space for the pelvic floor to feel free & strong. the more free one will feel in any sexual encounter.
To perform this yoga pose,
Start on your hands and knees.

Slowly move your knees wider and wider apart.

You should end with your knees parallel to your hips, and the backs of your knees bent at 90 degrees.

As the knees go wider apart into the stretch, lower down to your forearms for support.
So guyzzz, Did you like our article? If yes, then share it with other people. Who knows which information will be useful to which needy person, maybe this information will solve someone's problem. We will continue to bring more health-related articles for you, Thank you..!!!
(DISCLAIMER: This Site Is Not Intended To Provide Diagnosis, Treatment, Or Medical Advice. Products, Services, Information, And Other Content Provided On This Site, Including Information That May Be Provided On This Site Directly Or By Linking To Third-Party Websites Are Provided For Informational Purposes Only. Please Consult With A Physician Or Other Healthcare Professional Regarding Any Medical Or Health Related Diagnosis Or Treatment Options. The Results From The Products May Vary From Person To Person. Images shown here are for representation only, the actual product may differ.)